Finding a problem you want to add to an assignment
On the assignment editor page, in the Search field, enter a keyword to help you find the problem you want to add to the assignment.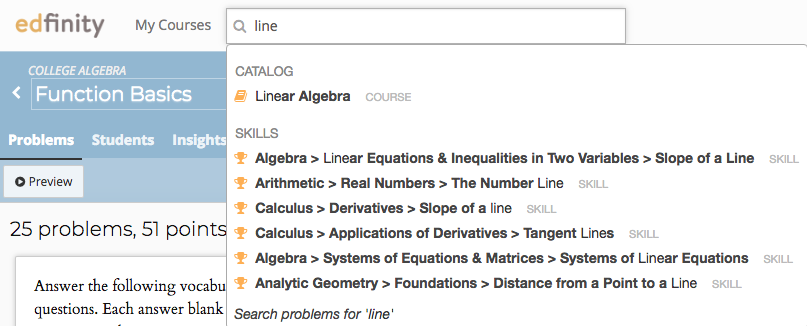 Select a skill. You can add any problem on the assignment editor page by selecting the down-arrow icon in the top right corner of the problem box.
You will see the problem added to your selected assignment in a window beneath the current assignment. This is expandable for better viewing. The down-arrow icon on the current assignment editor page changes to a thumbtack icon which you can select to delete the problem from your selected assignment. You can also select the 'X' icon in the assignment window to delete the problem. [This screenshot, once I select a problem, it changes to a coded version.]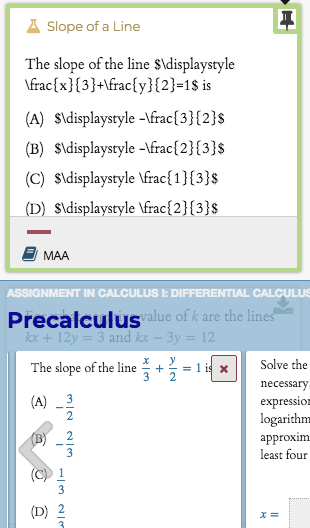 Adding a problem you are viewing to another assignment
When selecting and previewing any problem, you can view the assignments that contain that problem.
Select Add to another assignment then choose the course and assignment where you want to add the problem and select Add.
There is also a plus-sign icon that performs the same function in the top right corner of the page.