To edit a problem, go to the problem and select the Edit tab.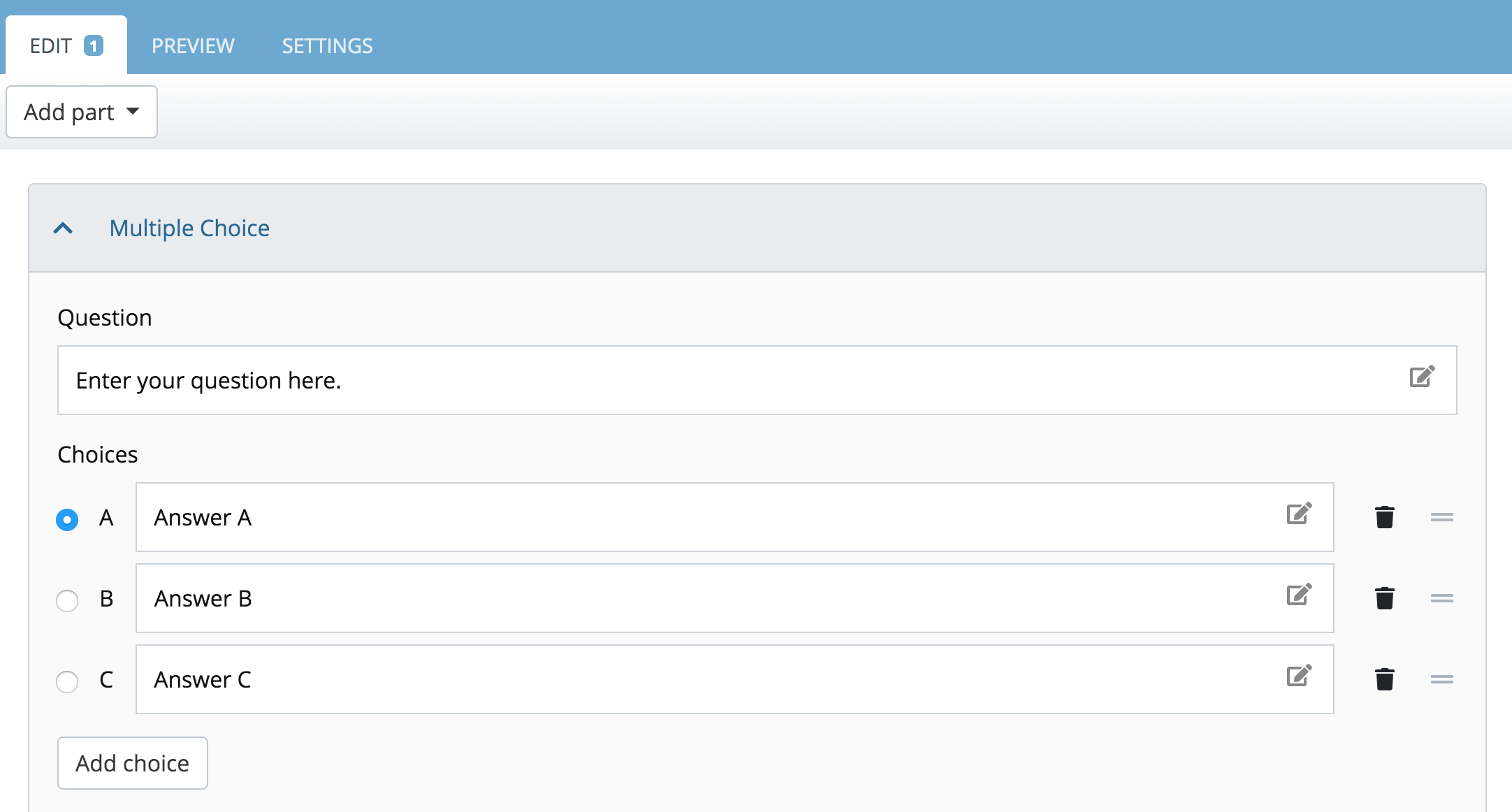 Adding, removing, and editing problem parts
Each problem has a number of parts that are configurable and vary by part type. Configuring each part determines how the part appears and behaves to the student.
You can use the Preview tab to see how a problem appears after you have constructed it. For more information, see Previewing a problem.
To add another part, select Add part and choose a part type.


To move a problem part, drag the part to the desired location.

To remove a problem part, select Trash.

Anatomy of a problem
Each problem consists of a heading, one or more problem parts (see the Problem Reference Guide for more information), and a top level solution. Each individual part can have its own solution.