Getting started
It's easy to sign up as an educator. Select Sign up and indicate that you are an educator.
Next, sign up using your school email address and a password. You can also sign up using Facebook or Google. By signing up, you accept our Terms of Use and Privacy Policy.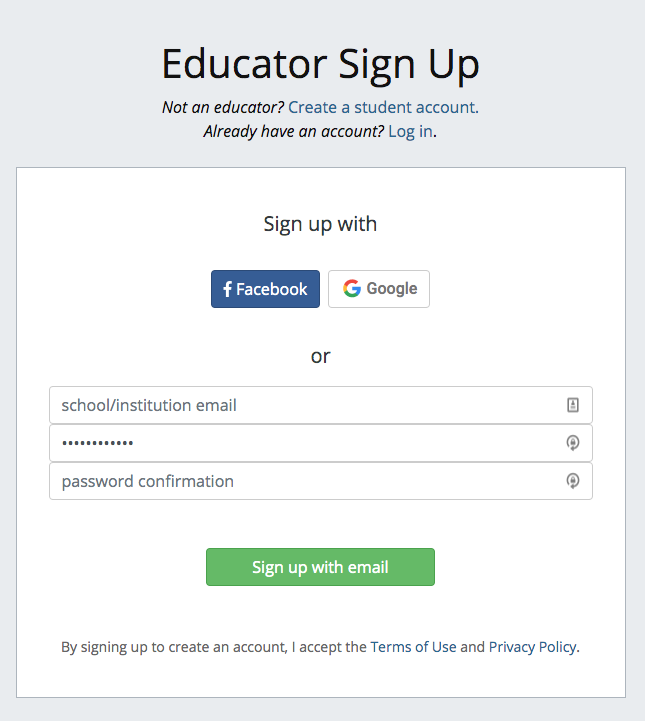 Providing personal information
Enter your first name and last name.
Select your school. If you cannot find your school, select I can't find my school and enter your school information manually.
Select Continue.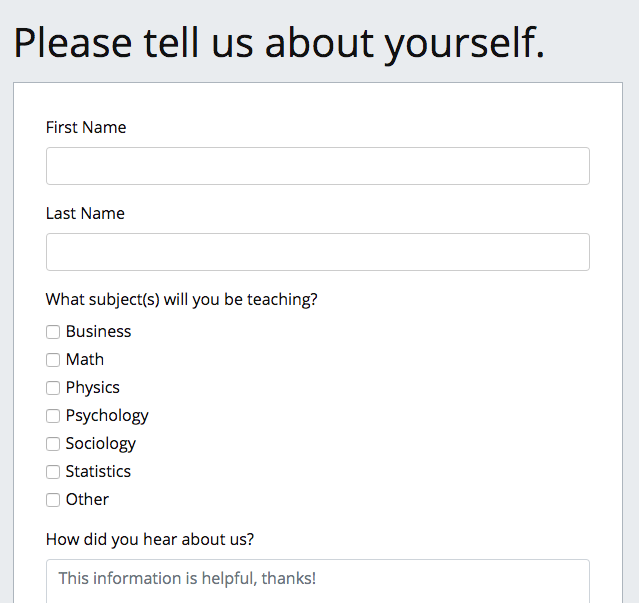 Selecting your first course
Select your first course to start exploring Edfinity. If you don't see a course you like, you can search for a course or select Browse entire catalog to see all of the available courses. You can also create your own course.
Verifying your account
Check your inbox for an email from us asking you to confirm your email address. Once you confirm your email, we will verify your educator status and you'll have full access to all educator features.