Student grades are calculated when the grade book is enabled for a course. For more information, see Configuring the grade book for a course.
Viewing student grades
To view student grades in a course, go to the course page and select the Grades tab. You will see a list of students and their corresponding final and category grades (depending on how you have configured your grade book).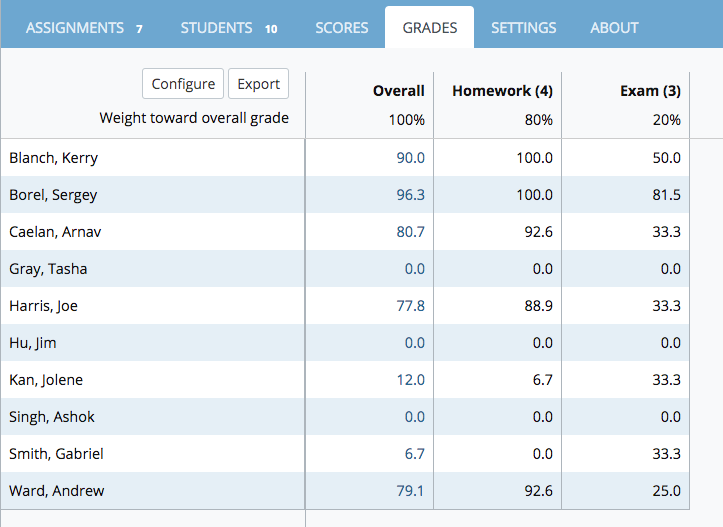 Viewing grades and calculation details for an individual student
To view grades for an individual student and to see how the grades were calculated:
Go to the course page and select the Grades tab.
Select the final grade of a given student. This will open the student registration page with the Grades tab selected. You will be able to see the final and category grades. (Note that this is exactly what your students will see for their course if you allow them to view grades.)
Select a grade category. It will expand to show the assignment scores used in the calculation and will show any dropped scores.