In order to create a member section in a coordinated course, follow these steps:
Create a course section on Edfinity that will be the "Coordinator" (template) course
Select the About tab. Under Member Sections, select the Create button.

In the pop-up window, specify the name of the member section, and whether it should inherit the availability settings (due dates and late work policy) from the coordinator course, in addition to the assignment content. Select Create to finish setting up the section.

You will be redirected to the course page for the created member section. Select Share in the top-right to share the course with its instructors.
Repeat Steps 1-4 as many times as necessary to set up additional sections of the course.
Member sections of a course can be accessed later on the About tab of the coordinator course.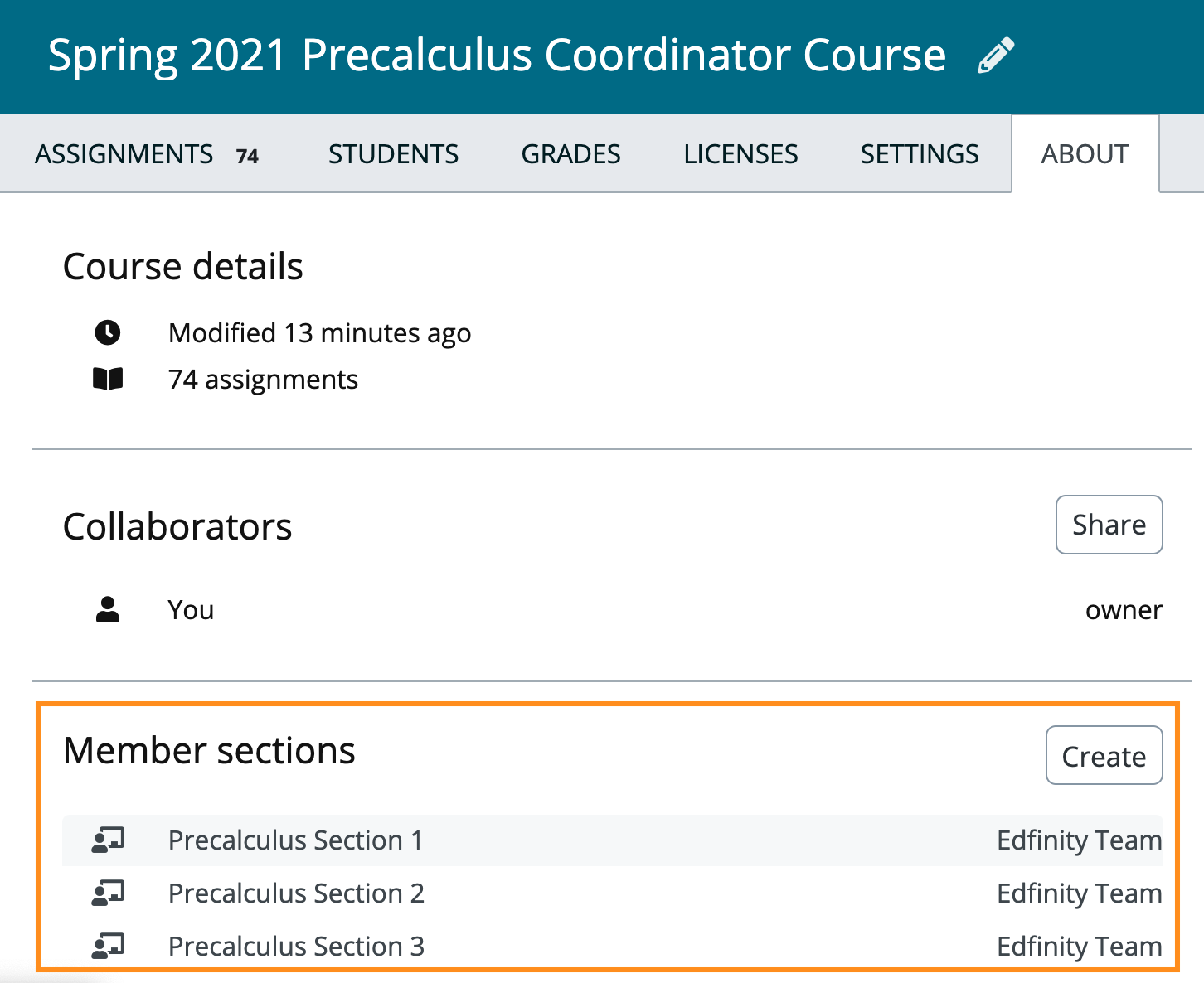 The steps described above are demonstrated in the video below.