To grant an extension to a student for an assignment, please follow the following steps:
Go to the assignment page on Edfinity, and then click on the scores tab
Find the student on your scores tab, and click on their name to open their assignment.
Select the Summary tab at the top.
Select Change

in the Dates panel.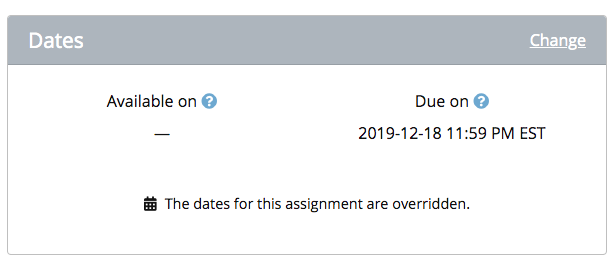 You can use the default dates provided by the assignment, or change dates for the student as needed.