Most of the problems in Edfinity are auto-graded. There are times, however, when you might want to adjust the score for a student's assignment.
Go to the assignment and select the Scores tab.
Select the row corresponding to the appropriate student's assignment.
Select Adjust Score in the Mastery panel.
Adjust the score as needed. You can always revert back to the original score.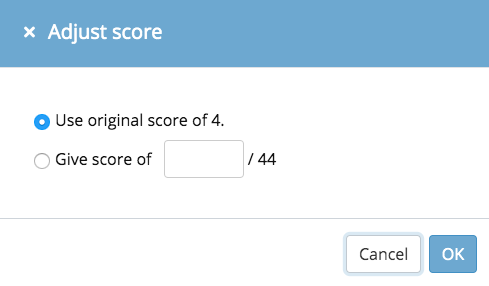 Adjusting the score of a individual problem part
To adjust the score of an individual problem part for a problem, go to the student's assignment. Select adjust in the Answers section for the part you want to adjust.
Adjust the score and provide an optional explanation, which will be shown to the student.