To analyze student performance in an assignment, go to your assignment and select the Insights tab. You can access the following metrics-based reports: Summary, Scores, Problems, and Answers.
Here is a short video illustrating these reports.
Summary Report
The Summary Report shows three key metrics for student performance in an assignment.
Scores Report
The Score report shows the distribution of the number of students that scored each distinct score. The report also shows the student mean, median, mode, and standard deviation.
Problems Report
The Problems report shows key metrics such as Avg. Number of Attempts for each problem in the assignment. You can click on a bar in the report to drill into more detail on student performance for a specific problem.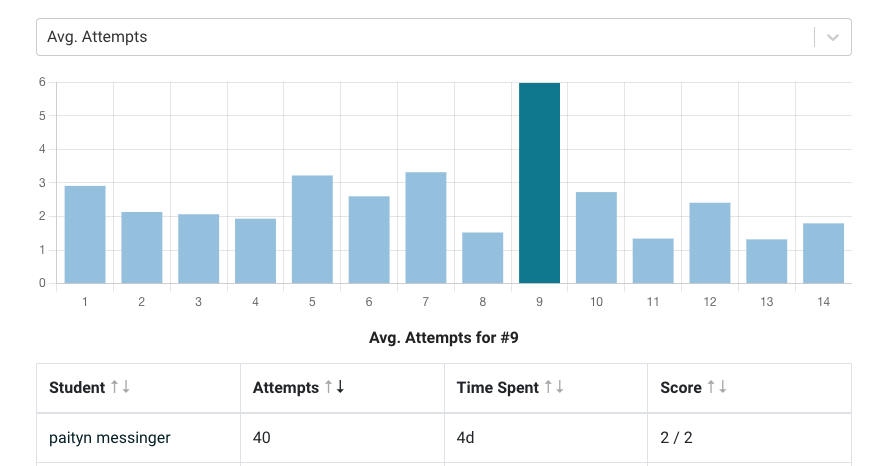 Answers Report
The Answers report shows student answers for each question in the assignment.
This report reflects answers in real-time, and you can use it in a flipped classroom setting in order to interact with students as they answer problems during class. For more information, see Viewing live student responses in an assignment.