To view a student's work on an assignment, go to the assignment and select the Scores tab. Select the student's name to open the student assignment.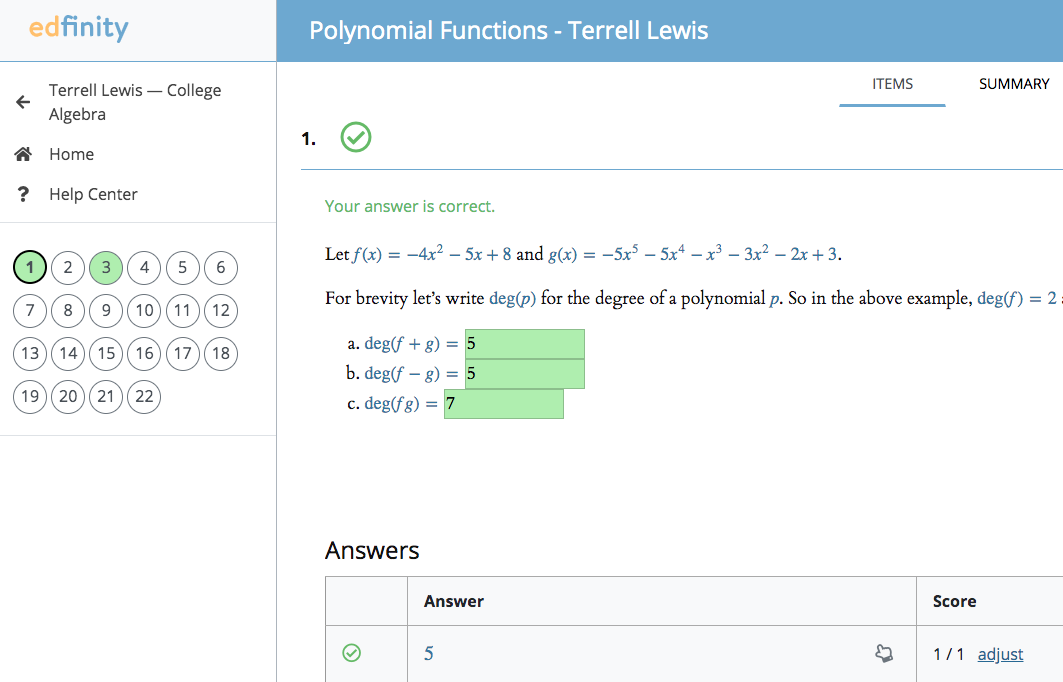 You can view the student's progress and identify areas where they may be struggling. You can also perform a number of actions:
To view a problem and the student's answer, select the problem number in the left panel.
To see a correct answer, select Show solution in the Answers section.
To reset the assignment, select Reset. This will clear all of the student's answers. The student can then do the assignment again from the beginning.
To re-open a closed assignment, select Re-open. This will allow a student to do further work on the assignment.